Lindbergh Leaders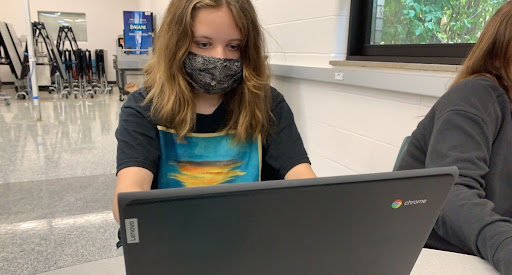 Each year there are students that take on the role of ¨Lindbergh Leaders.¨ They lead the school through clubs like Student Council, Green Machine, and Link Crew.
Maddie Heine (11) has been an active member of StuCo since the 8th grade. She likes to show her school spirit by participating in events such as spirit days. She also enjoys helping organize events and dances through StuCo. 
"Being a part of StuCo is a huge part of my life and has been since 8th grade. My sister has always been a part of StuCo as well, so that's what made me so interested and involved in StuCo and Lindbergh," said Heine.
Throughout the year, StuCo members like Heine organize and participate in events and dances. Lots of time and effort is put into these events which are required for students to participate in StuCo. 
"We organize lots of activities at Lindbergh not only for the high school but also for the elementary schools at Lindbergh. Events like Trunk or Treat, parades, and Sunday Night Lights are all organized and ran by StuCo," said Heine.
Dedication is needed in order to successfully be part of StuCo. Heine certainly shows her dedication by attending work days, setting up for all the events, and participating in spirit weeks and pep rallies.
¨I always try my best to dress up for spirit days and participate in almost all StuCo ran events at the high school. Being a part of StuCo since 8th grade means dedication and commitment to Lindbergh, and its staff and students,¨ said Heine.
Leave a Comment