Local Band at LHS Attempts to Redefine the Music Industry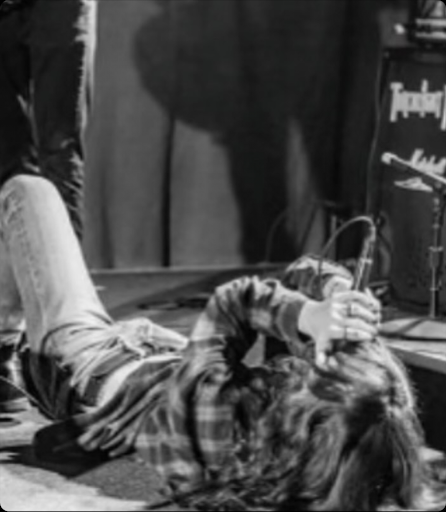 Maddux Younce (10) has listened to and played music for years. It wasn't until about a year ago he started playing with a group of friends he met at School of Rock, the very people that would eventually make up his band, Social Construct.
 He's always been an outgoing and well-spoken person, not short of vocalizing his opinion but never overstepping his boundaries when it comes to respecting others' views on a matter. This has transferred into his music in a number of ways but overall shows that beyond his musical persona, he is just a guy who loves music and loves the people around him. 
Younce says he's inspired by, "music that covers more serious topics and tries to put light over addiction and stuff like that." He goes on to explain that a lot of music is distasteful and glorifies negative aspects of life that shouldn't be presented the way they are. Younce says he's always been one for trying to find the good in something and to try not to advertise stuff that might have a negative impact on someone.
Though he hasn't been able to release his music, that doesn't mean he hasn't played several shows. Having started off with School of Rock he eventually made his way to becoming more independent with his own band and starting to get his own gigs. 
Eventually landing his largest show to date at Casa Loma Ballroom opening for Enuff Z'Nuff and Gilbey Clark. The venue holds over 2,000 people. But due to covid, it ended up only holding 500. And at that particular concert, there were "at least 100 people," said Younce. His band was able to play five covers and five originals. By the end of it, they were approached by two radio hosts and received dozens of opening gigs offers for bands. And they even talked to photographers.
Younce hoped that one day his music could be heard, saying he needed to release an album before dying in order to know his life was well spent. But the biggest struggle that comes with trying to release his music is money. Being a young artist isn't easy because you don't exactly have the means to fund your own music. Even if you have a part-time job, that might not be enough to pay the expenses necessary to make your music career take off.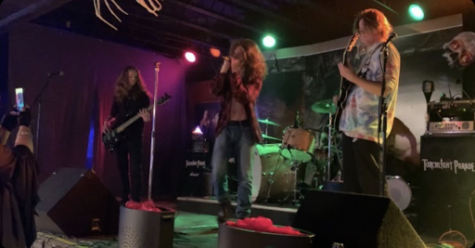 He wanted to focus on making music he feels is true to himself and the band rather than conforming to whatever sells, which also makes it hard to get his music seen. Regardless though, he is just happy to be creating music that he loves.
"Grunge era music has always struck a chord with me, for being very original and expressive in its ways," said Younce. Grunge and most experimentalist art like industrial music and indie music have always been an inspiration to him in his music writing. He says, "try something new and make sure it's yours," instead of trying to copy or piggyback on certain trends or industry standards.
The band name, Social Construct, comes from a simple idea. It's a reminder of the music industry's greediness and tendency to abuse the very musicians they work with. "There are lots of social constructs about the music industry and its functionality, and just the world's idea of good and bad," said Younce.
They've played for over a year but hadn't come up with the name until about 8 months ago, which they have used as their stage name since. The name also comes from their own personal experience with the band, noting just how long it took them to come up with their own style and genre rather than trying to sound like a certain band or genre in general, but rather fine-tune their own skills and tastes.
"Bulb," is a song conceived by Younce just a few months ago. He states it's his favorite song he's created thus far. "The song is dedicated to a friend who I lost," says Younce. "And the song itself is a reminder to try and live your life the way you want to, and to achieve the things you see yourself achieving." 
Younce perfectly encapsulates a person who appreciates the time that he is given and uses it to express himself to others and for others by using his music and overall point of view on life to inflict others with the same positive feelings. As Younce put it, we are "trying to beat time every single day." 
Leave a Comment