Senior Athletes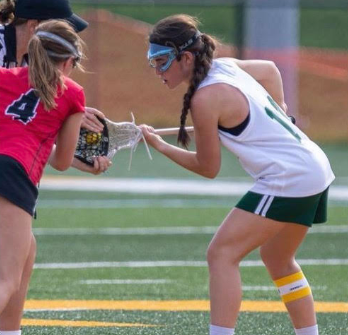 With the year coming to a close for seniors at Lindbergh High School, it leaves us wondering what the senior athletes are doing after graduation.
Calista Crocker (12), a senior at LHS, shared her plans for after high school, "After high school, I am continuing my athletic career at Maryville University, where I will be playing Field Hockey." Crocker said she will miss her teammates. "I am going to miss my teammates the most after high school. I will also miss playing lacrosse."
LHS seniors are going to a variety of colleges where they will continue their education and, for some, athletic careers. Jamieson Plager (12) is another senior that is continuing her athletic career. "After high school I plan to go to Maryville University to play ice hockey." Plager said she'll miss the team bonds. "I am going to miss playing against rival schools and the close bonds I had with my teammates." Teams allow many students to create bonds with each other and grow as a group and as an individual.
Now, let's send off the class of 2023, and say goodbye and farewell to lots of talented and hardworking individuals. This is a high school that values sports and academics. It strives to create amazing athletes and to send them on their way to be successful in their future endeavors. These athletes may have committed to various colleges but they will be flyers forever.
Leave a Comment