Baking Up Designs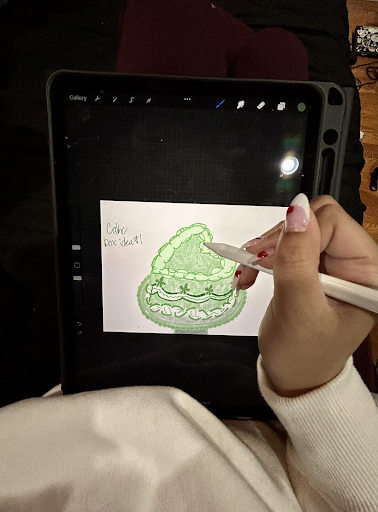 Unlike some of her fellow classmates, Lindsey Pham, a sophomore at Lindbergh High school, enjoys baking and decorating in her free time. 
"My mom and Pinterest got me into baking and decorating. My biggest inspiration for life and baking is also my mom," said Lindsey Pham (10). 
Baking is not the most common thing for students to be into, especially high school students. This is what makes Pham so special. Her mom and her family are her inspiration for baking due to them also sharing the love for baking along with Pinterest giving her ideas. 
Outside of high school, Pham plans on expanding her creative mind in the form of graphic design or in-person design. 
"My future plans are to get a bachelor's degree in graphic design or anything in the design field, graphic or in-person," said Pham. 
She clearly has a creative side and mind which is something that can be very useful in her future especially with her goals. 
"I'm really interested in the signs you see at bake sales and other sales which combine my graphic design interest and baking skills," said Pham.
 Not only does she want to go into design but she also plans on expanding her skills in baking outside of high school.
"Outside of high school, I plan on learning more about and advancing my skills in baking," Pham stated.
This could be in ways of baking for friends and family or going all the way to open or run a business that utilizes these skills. This could also help with her career path and help her achieve her goals due to her experience and already known skills in baking and design. 
Pham's favorite thing to bake is the classic sweet cookies, which can be easily perfected, especially by someone who continuously practices these creative skills. Not many students at LHS can claim they bake and use some of their spare time for their creativity, instead of playing sports and other extracurricular activities. This is a skill most people would love to have and she has it.
Leave a Comment