SENIOR SPOTLIGHT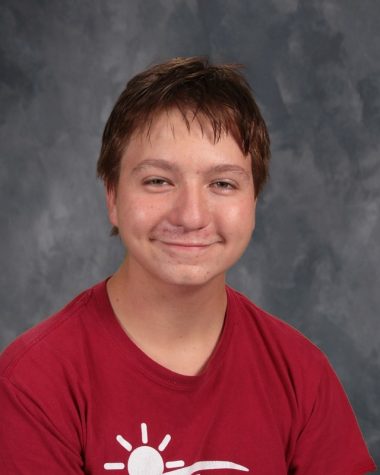 EJ is a 2 year member of the Publications staff. 
EJ aspires to be part of the Broadcast realm after he graduates. 
EJ is always positive, cheerful and eager to learn. 
EJ is a great team member as he is always looking for a story to cover. 
Mrs. Hoisington said, "EJ is an exemplary student. He is cheerful, hard working, determined, and willing to help out whether that be filming video or interviewing students, teachers, and staff. He is definitely someone that I am going to miss having in class."
Mrs. Rapp said, "I have loved having EJ in Intro to Journalism this year. He is a bright and caring student who goes the extra mile in his video creation. I am grateful for EJ's willingness to help out with video projects around the school and will miss all of his fun and encouraging conversations during class."
"EJ is always a positive person and always tries to make people happy," Jenna Fisher said.
"EJ deserves his own reality TV show with the positivity and comedy that he brings into our classroom," Abigail Solomon said.
"The room is always filled with smiles when EJ is there," Gabrielle Hipp said.
Leave a Comment