Behind the Scenes of Lindbergh Athletics
An in-depth investigation on the most asked questions about school sports here at Lindbergh High School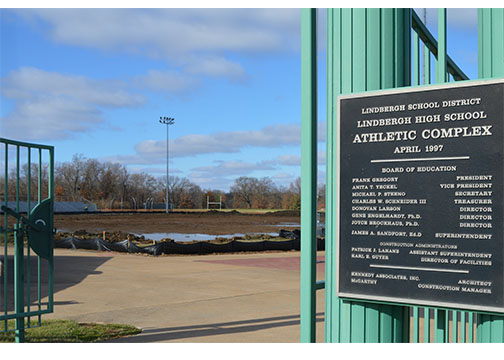 School athletics are perhaps one of the biggest events that involve the most student participation here at Lindbergh Schools. Masses of students flock to games, take soccer for example, hundreds of students come and support the acclaimed team, no matter what the cost. Patrons attend volleyball games for free, however, soccer and football games cost 5 dollars. When compared to other schools, the prices seem high. Savana Ringenbach, a junior from Fox High School says that she thoroughly enjoys sporting events at Fox.
          "The sporting events are always a great way to connect with other students and I can go to multiple events in the week because they are only one dollar."
          Lindbergh students love to support their fellow athletes but some think that the pricing is draining, even though many sports teams do organize fundraisers and earn more than enough money from that. Varsity soccer player Ildar Mutalifu, shares the same opinion that many other students at Lindbergh High School. 
          "I think admission fees are a little expensive for soccer games, which may cause the attendance rates to decrease, we would rather have a lower admission fee of 2-3 dollars but a higher attendance."
          Many students have been left with no answers, wondering, why do sporting events cost money? Finally, the questions have been answered, by Lindbergh's very own Scott Luczak (Athletic Director).
          "Up until this year, all of the money went to Central Office into a general fund that was redistributed out to where they needed it for. Now, the money that is collected will go back to those athletic programs. We try to not charge as much as other schools do, personally, I think we charge less than other schools. While some events are free to attend, we unfortunately do have to charge for football, because it costs more to operate. We just hope the money comes back around and helps support the athletes. We don't like charging our own fans but we do charge for some of the bigger events, and even though we do charge for those events, those prices give fans the motivation to be there for the right reason. There is always room to talk about lowering or changing prices, but we try to make it easier for fans by giving out the Green Machine Pass."
          While the prices may not be changed soon, there is also room for improvement and change in our Athletic Department, and many other solutions to make school sporting events more enjoyable here at Lindbergh High School.