The Dances of the Final Semester (2022)
With the end of the holidays, students turned their attention to two of the next big events: the spring dance and prom. Run by students in Student Council, along with English teacher Josh Piontek, both dances are highlights of the spring semester. With Covid still around, the question remains; how they will be different?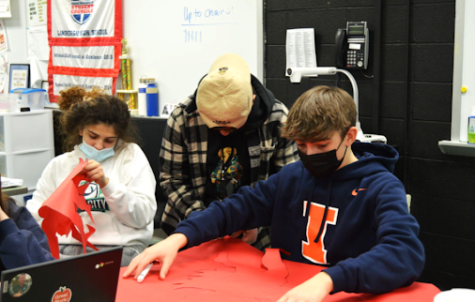 Firstly, the spring dance- or Spring Fling – has yet to have a concrete date. Spring Fling general Megan Manaj (11) said "The dance is most likely to occur in March or early April." This delay in setting the date is mainly due to the large spike in Covid cases, but with numbers gradually decreasing, StuCo is hoping to set a date in the next few weeks. If Covid numbers decrease enough by the time of the dance, StuCo is hoping to go mask-optional, but for now, it's still undecided. 
Covid hasn't stopped all the planning for the Spring Fling. The dance is set to be in Gym Three and StuCo has been able to start on ticket designs and certain aspects of the decorations. This includes the 360° photo booth that was a highlight of many students' homecoming night. 
As for the theme, "We have it set but we don't want to announce it just yet," said Manaj. StuCo is maintaining that the dance will be on a Saturday night following a spirit week with themes that have yet to be announced. That being said, StuCo believes that Covid will have little effect on volunteer opportunities for students to participate in leading up to the dance, and they will announce when and how students can help closer to the event.
Prom, the main event of many junior and senior years, has been confirmed for May 7. The theme will be Golden Gala and will once again be held at Union Station. The event has been planned almost exclusively by English teacher Josh Piontek. "I think this year we're doing our best to get it back to like a real actual prom," said Piontek.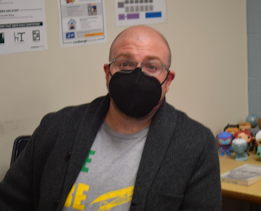 As of right now, he believes that both Juniors and Seniors will be able to attend the prom and the masking protocol will not be decided by the school, but by what the city's mask mandate is at the time. Students will have little to no opportunity to volunteer for this particular event due to the extensive planning from Piontek. "Typically, it's not an event that actually needs a lot of student help. It's typically taken care of by me and a few others," said Piontek. Prom is planned a year in advance with the help of the Junior class officers so a venue can be secured and other plans can progress.
In the case of this year's prom, the planning was transferred from the 2021 prom to this year. Due to the increased Covid cases last year the prom was turned into a drive-in that was a blast according to Piontek. This left the unused theme, decorations, and venue that were perfect for this year's prom.
Announcements and further information will be available from Piontek starting at the end of February, and tickets will be available for purchase after Spring break in March. A big concern of many students is whether or not prom be canceled again.
"I know that everybody who's making decisions, who's making these calls really wants prom to happen," said Piontek. With planning almost completed and Covid numbers decreasing, it is highly likely that the Golden Gala prom will be held with minimal issues on May 7 and in person.
Leave a Comment